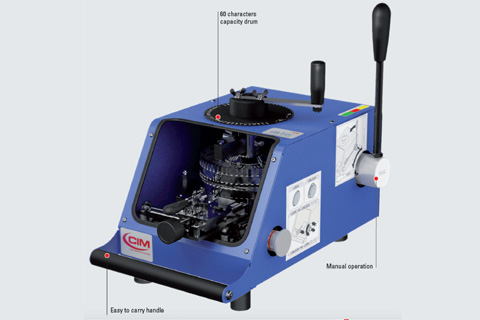 M10 HE
Download PDF
Embossing or debossing portable, robust and compact for dog tag and metal plate marking
PLATE
Plate dimensions
width: 0.47 – 3.74 in / 12- 95 mm
heigth: 0.47 – 2.95 in / 12 – 75 mm
thickness: 0.0157 – 0.0354 in / 0.4 – 0.9 mm
Plate materials
stainless steel, carbon steel, aluminum, copper, brass
Feed
manual
Portable, yet robust and compact. The M10 HE is entirely manual and can be used anytime, anywhere.
No power supply required.
With its 60 characters capacity drum, the automatic spacing function and the whole plate free format, the M10 HE is designed to meet a wide range of requirements and is ideal for the personalization of low to medium tag volumes.