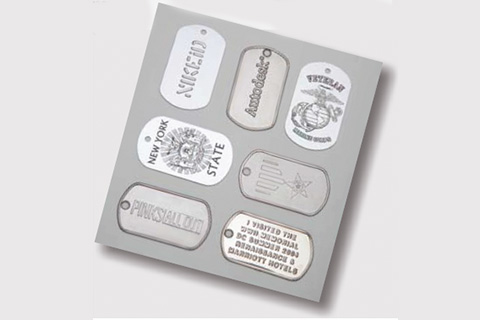 Metal Tags
Download PDF
Our metal plates and tags provide a wide variety of durable solutions for identification and traceability requirements in most environments. These products are utilized to identify raw materials, work in process, and finished goods.
Our plates and tags are guaranteed for automatic-feed machines. Standard metals such as stainless steel, mill finish, anodized aluminum, tin-plated or galvanized steel, and brass are most often supplied blank, where the customer may add marking which can be embossed, engraved, indented, hand written, silk-screen printed or laser engraved.
In addition, we have the ability to supply parts pre-marked – embossed, silk-screen printed or laser engraved.